What is the training split for ACTIVE?
Want to know what kind of workouts and training you can expect with our ACTIVE Program?
Here's a look at one of the training splits you can experience with Level 1: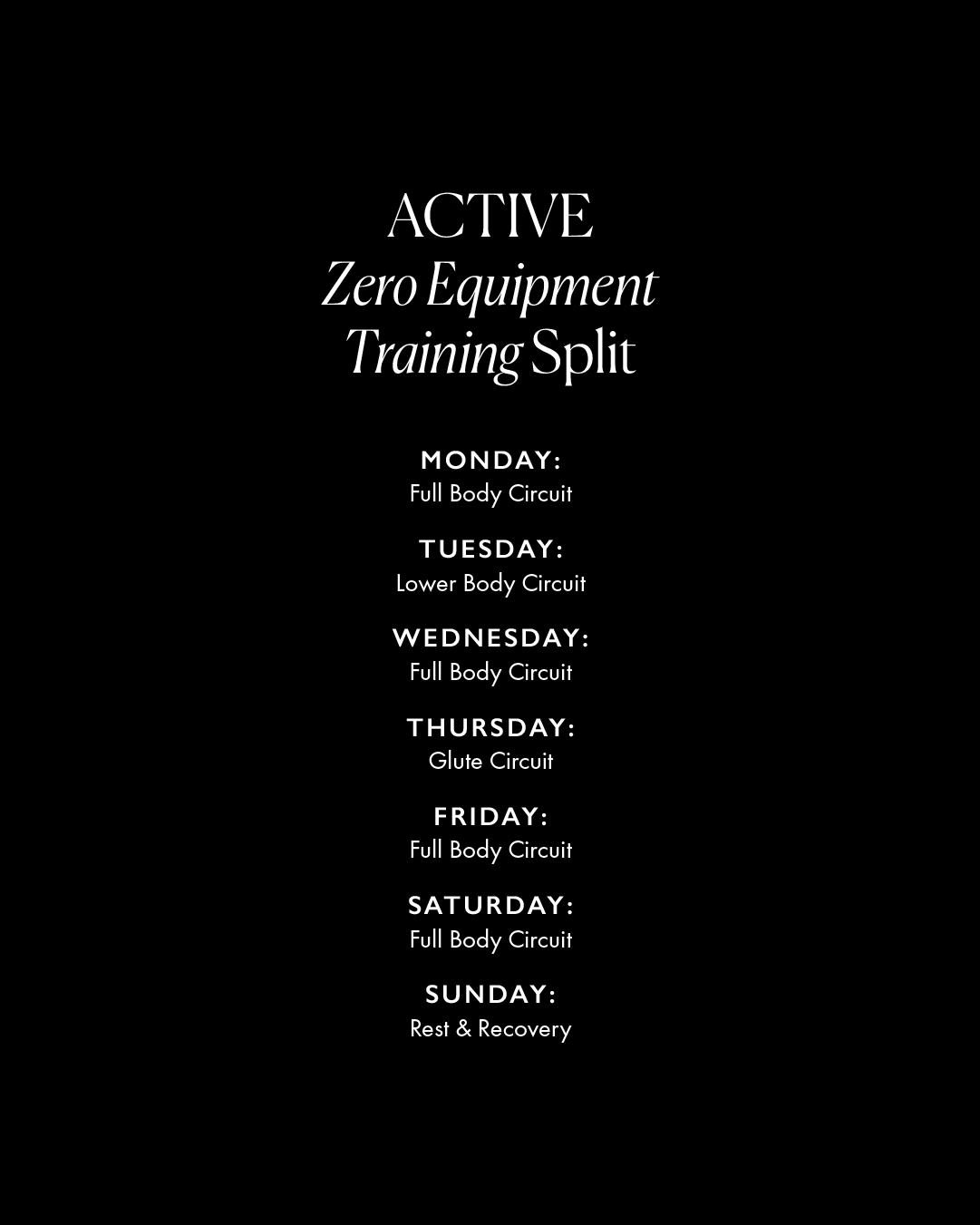 ACTIVE Program workouts are roughly 40-60 minutes long but this depends on how quickly you work. At the top of each workout in the MWU App, you'll find the duration in the description.
ACTIVE includes three 2-week training blocks incorporating a variety of circuit-styled workouts. Each week you will be challenged to six workouts that push your upper-body and lower-body strength with or without equipment.
During each 2-week training block, you will repeat the same workouts for the weekly split. The weekly split includes a combination of the following resistance sessions:
Full Body HIIT

Lower Body HIIT

Glute-focused circuits

Core-focused circuits
The first training block includes shorter working periods and a rest period of 60-seconds between sets. The workout sessions are also split into mini circuits including a smaller number of exercises to allow for maximum recovery time. For weeks 1 and 2, there are also two 5-minute core circuit finishers which increase to three sessions in weeks 5 and 6.
From the second training block, additional movements are introduced into the workouts creating a longer circuit and an increase in working periods. During the third and final training block, the number of sets and the working period is increased again to build your fitness, and recovery response time.
Our ACTIVE Program includes one scheduled rest day each week to allow your body to recover from the intensity of the workouts and stressors on your joints.
---
Was this article helpful?
---