When will I get my Meal Guide?
Have you completed your questionnaire and are waiting on your Meal Guide?
Your Meal Guide will be allocated shortly based on the answers you provided in your questionnaire.
We kindly ask that you allow 12-24 hours for your Meal Guide to appear in your App.
If your Meal Guide doesn't appear after this time, please reach out to info@movewithus.com ASAP.
This notification will display while we are creating your Meal Guide.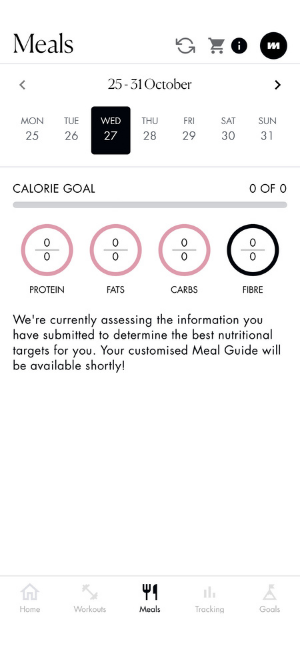 In the meantime, you can continue exploring the App and all the exciting features!
---
Was this article helpful?
---